2023 marks the 75th year of Hilltop Garden and Nature Center! Over the course of its 75 year history, Hilltop has survived the test of time and evolved into something unique- a living classroom for experiential learning, a pleasant getaway for connecting with the natural world around us, and a place for exploration, discovery, inspiration, connection, and enjoyment.
Thank you for helping Hilltop achieve this milestone! Whether you're a former "Hilltopper," a visitor, a volunteer, a donor, or part of the IU community at Hilltop, throughout the years you've helped make it possible for Hilltop to continue its mission of providing people with opportunities to learn about gardening and connect with nature.
Join us for a year of celebrating Hilltop! Each month this year, on Hilltop's social media we'll be showcasing some of the things that make Hilltop so special. To be sure you don't miss out on these monthly highlights sign up for Hilltop's newsletter, follow Hilltop on Instagram, and like Hilltop on Facebook.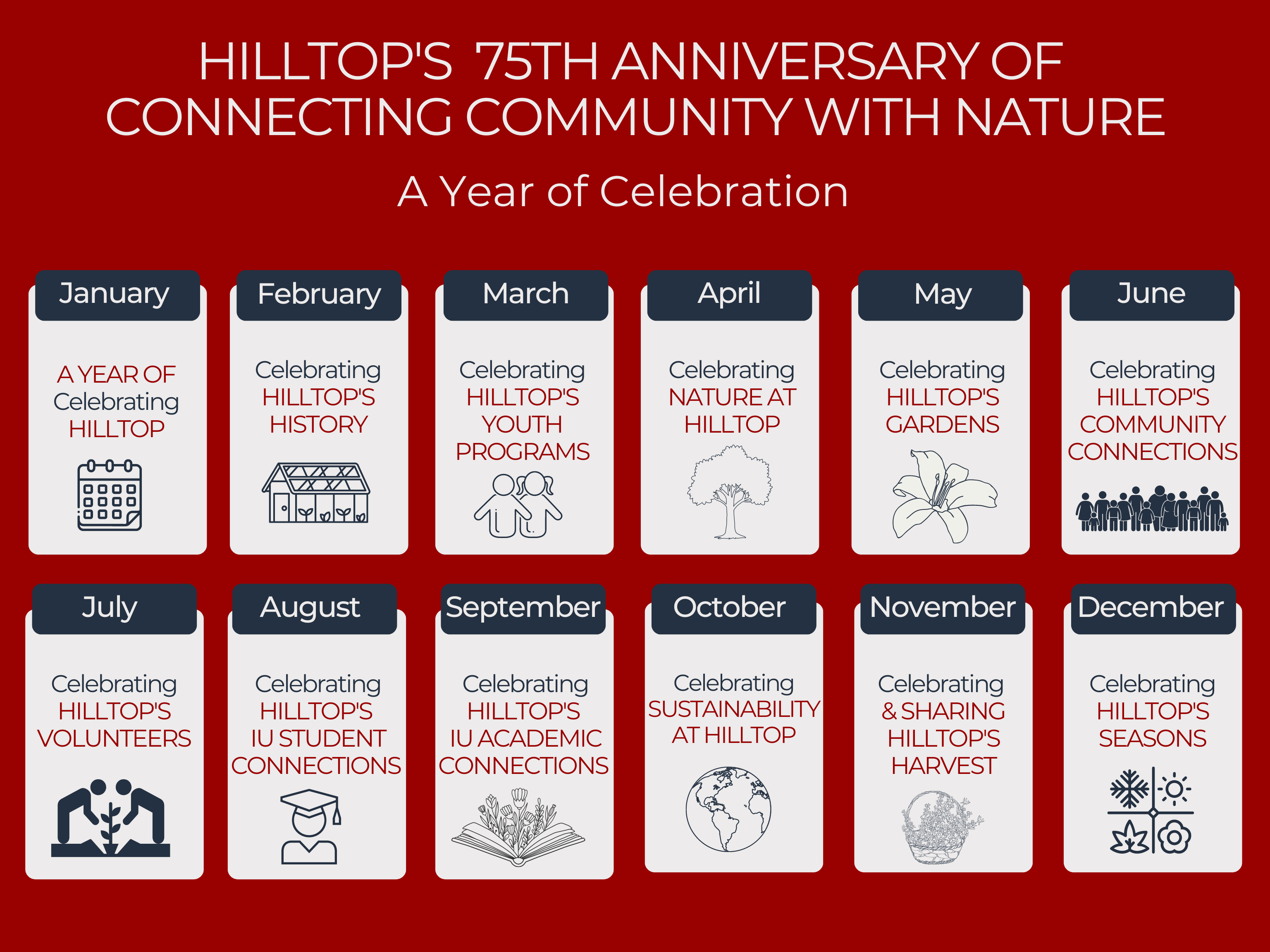 Click here to learn more about 2023 events at Hilltop, and click here to learn more about 2023 programs for children at Hilltop.